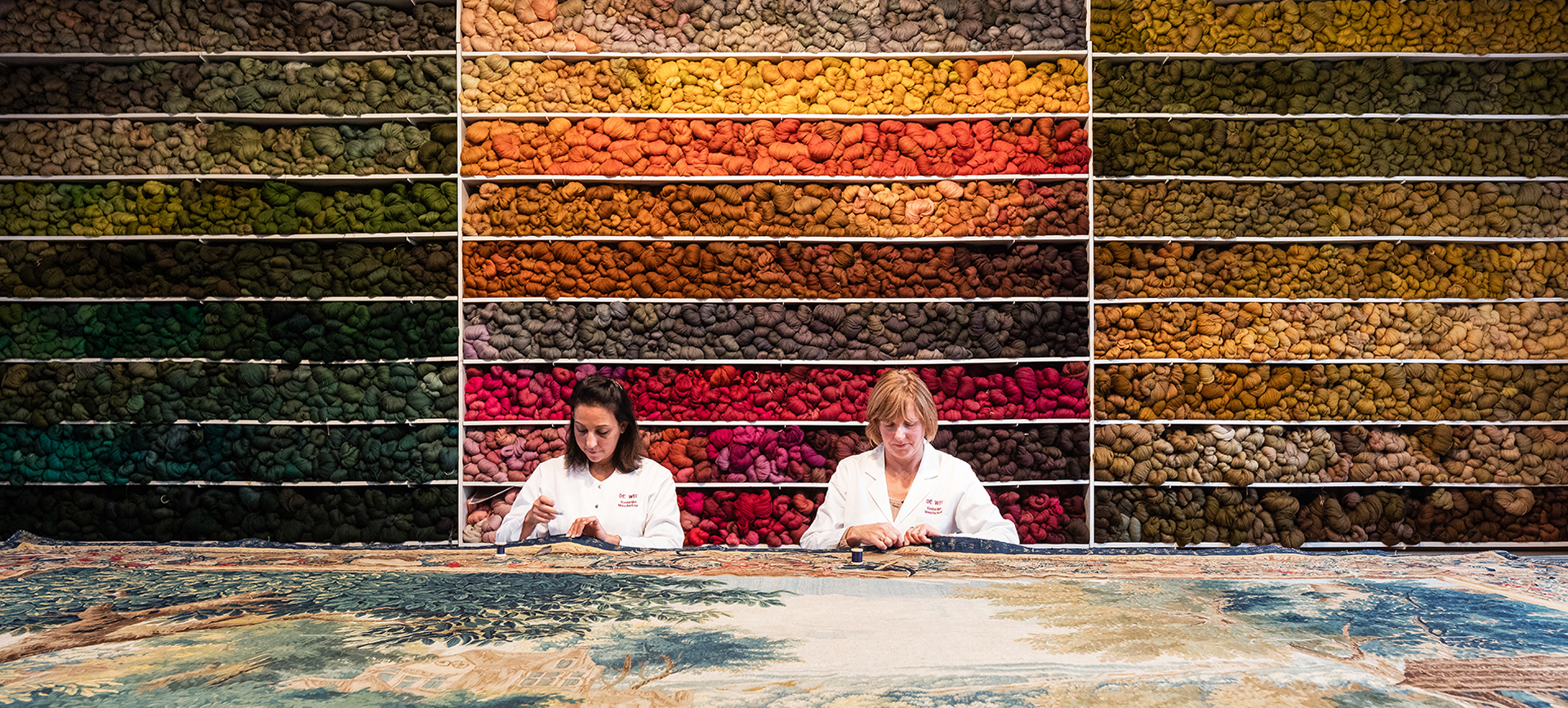 Guided Tour
---
The tour lasts approximately 1,5 hour.

The Royal Manufacturers De Wit are established in a unique setting: the late 15th century refuge house of the Abbey of Tongerlo in the city of Mechelen where they show
their prestigious private collections of tapestries.
The Manufacturers can be visited with a qualified guide, specialised in tapestries. You will be introduced to the fascinating world of the art of weaving: its history, techniques, weaving demonstration, conservation process, …. The historical building and garden will also be highlighted.
At specific times, when the conservation team is not at work, your tour will also include a visit to the workshop.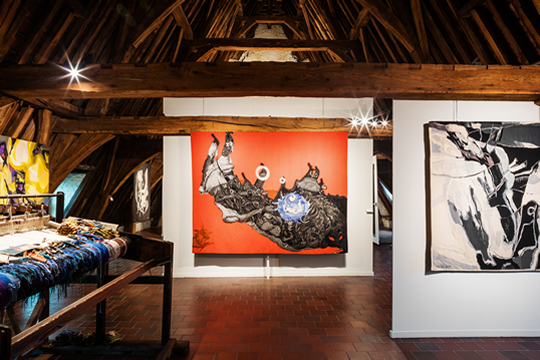 INDIVIDUAL VISITORS
---
Each Saturday at 10:30 a.m.
(not in July, between Christmas and New Year and on official holidays)

Guided tour limited to 20 visitors
Maximum 6 persons / family will be accepted

Reservation is not possible
The guide will meet you in the garden.

Languages: max. 2 languages simultaneously according to the language knowledge of the guide and the visitors: Dutch in combination with French, English, German, Spanish or Italian.

Admission fee:
Adults: 8 € Youth between
12-18 years: € 4
Children up to 12 years: free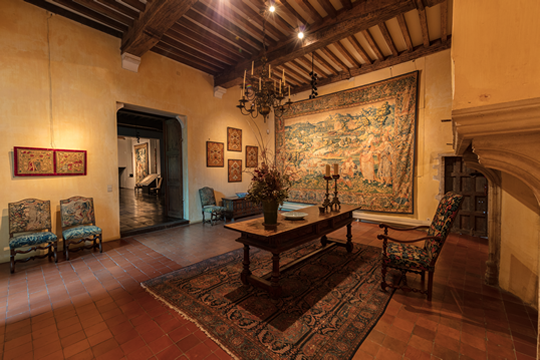 GROUPS
---
On Thursday, Friday and Saturday between 9 a.m. and 3.30 p.m.. (not in July, between Christmas and New Year, and on official holidays)

Mandatory reservation at least three weeks in advance only by email visit.dewit@telenet.be

Visit to the workshop on Saturday, always included, on Thursday and Friday, if your visit starts between 11 and 12 a.m. or after 3.30 p.m. Maximum 3 groups simultaneously

Languages:
Dutch, French, English, German, Spanish or Italian

Admission fee: group of 20 visitors max.:
150 €
for a nocturne: group of 20 visitors max.
230 €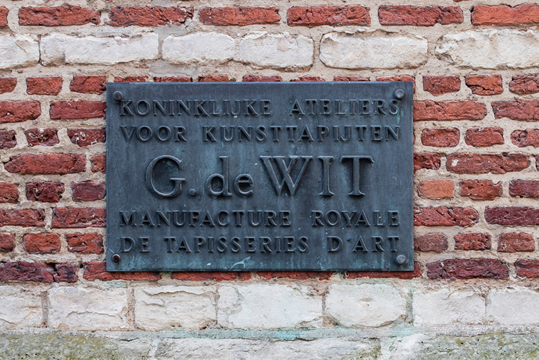 CHANGES / CANCELLATION
---
All changes made to the terms and conditions of a contract, or cancelation of a group:
10 €

Cancellation made within 30 calendar days prior to your visit:
50% of visit costs

Cancellation made within 7 calendar days prior to your visit :
100% of visit costs

Every cancellation or changement has to be announced by phone and email.

For further information:
visit.dewit@telenet.be